Innovation Philosophy
  Technological innovation is the strong driving force for Huafon's rapid growth. Huafon Group has always attached great importance to technological innovation, management innovation and team quality improvement in basic strategic aspect, gives full play to Group's overall advantages to promote technical R&D (with applicability, fundamentality, perspectiveness), brings technological support and guidance to play, and provides clients with more various products with better performance.
  In such fields as new energy, new material, energy saving and environment protection, Huafon Group speeds up innovative breakthrough, continuously improves technical level, persistently strengthens forward-looking basic technical research to enhance initiate innovation capacity, continuously pushes chemical industry stepping towards the world's first-rate high quality new material field, and increases resource utilization ratio to promote.
R&D Platform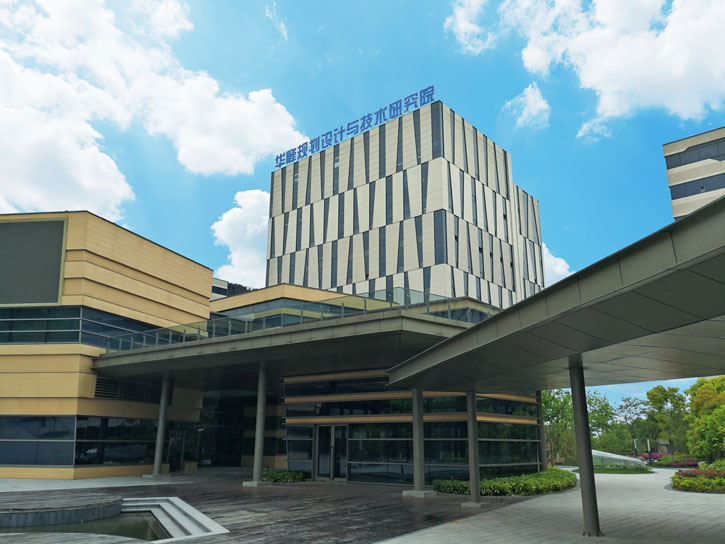 Innovation results in Huafon's rapid growth. Huafon actively attracts expert-level technical talents, and lays emphasis on training R&D team.
  Huafon establishes 1 National Enterprise Technical Center, 1 National Industry R&D Center, 2 Provincial Research Institutes, which promotes application of new materials, new technologies and new processes.
  Huafon also strives to build technological innovation system of "One Core Multiple Points, Open Coordination". "One Core" denotes the core carrier and platform built on basis of enterprise technological innovation system of Shanghai Huafon Material Technology Research Institute; "Multiple Points" denote multi-industry technical centers distributed in Wenzhou, Shanghai, Chongqing and other regions; "Open" denotes promoting integration of production, university and research with greater strength, breadth and depth, including conducting strategic cooperation with competitors from domestic and foreign market, fully integrating innovation resources worldwide; "Coordination" denotes strategic coordination between Shanghai Huafon Material Technology Research Institute and industry technical centers in various regions, cross-function coordination with market, production department etc., and all-sided coordination with strategic innovation, systematic innovation, management innovation and cultural innovation.
Innovative Achievements
  For many years, Huafon Group has invested in R&D funds no less than 3% of sales revenue of the same year, and has developed over 180 new products with independent intellectual property, completed over 80 technological projects and obtained over 60 scientific achievement projects. Meanwhile, Huafon Group has undertaken two National Torch Plan projects, obtained 187 national patents. It has also undertaken two National Torch Plan projects, one project (Ministry of Science and Technology of PRC), respectively to be "High Performance Buffering Pad PU Resins", "Low temperature-resistant Yellowish-resistant Abrasion-resistant Drying PU Resins" and "Research and Development of Auto Chair Leather PU Resins". Huafon Group has obtained 5 national key new products and 23 provincial new products.